Evo Institute: dispelling myths, spreading knowledge
At Evodental we deal in full jaw rehabilitation, using a revolutionary and unique technique called the Evolution Solution.
In the hands of our highly skilled dental surgeons, and utilising the latest technological advances, the Evolution Solution allows us to offer life changing reconstructions at surprisingly low cost and with minimum levels of discomfort.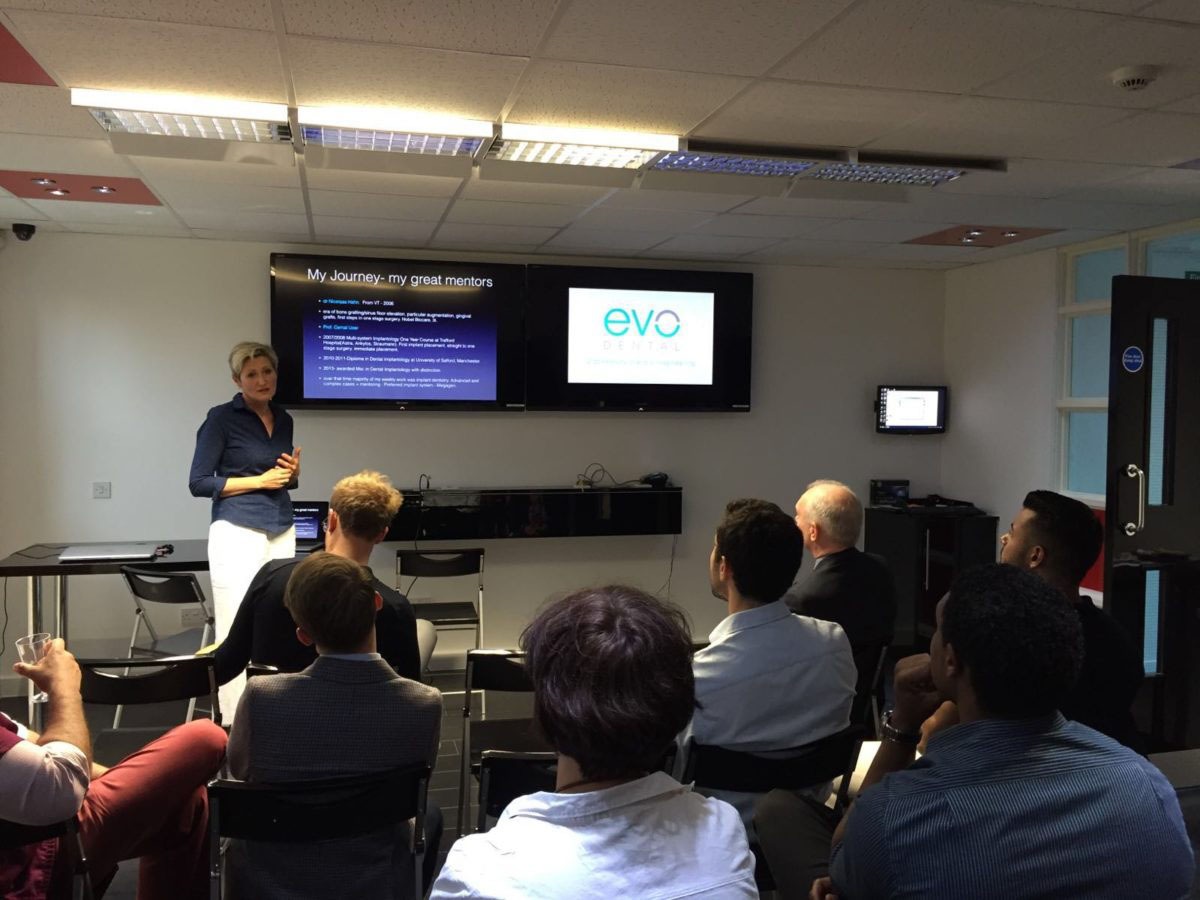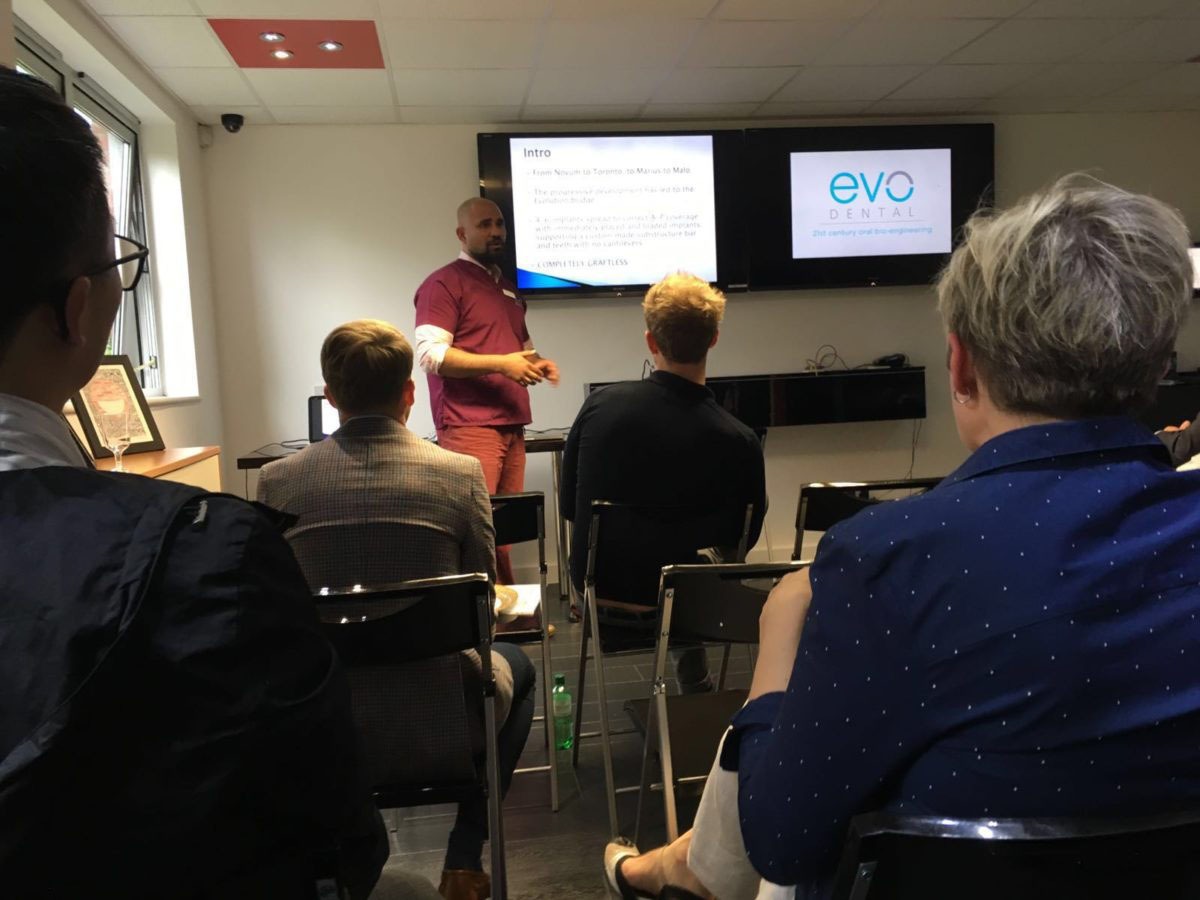 Evo Institute
But we don't think it's enough to just offer state-of-the-art dental implants to patients who can make it to our Merseyside or Greater London locations. We founded the Evo Institute to educate clinicians and dentists about the techniques we employ at Evodental, and to raise awareness and promote the availability of the technique developed in-house by our own Dr Vijay.
In a word, we want the techniques pioneered here at Evodental to be more widely available, which means training more dental surgeons and educating dentists about what can be achieved for their patients with the Evolution Solution.
The barrier that many of our industry colleagues come up against is the perception that dental implant surgery is invasive, painful and prohibitively expensive. Patients may have had poor experiences with single implants in the past, and understandably view full jaw rehabilitation with ill-disguised horror.
That perception ruins lives. Many Evodental patients, before they come to us, suffer through years of social isolation and even deficient nutrition because of the poor condition of their teeth. Many of them simply didn't realise that an affordable solution that minimised discomfort was available. Worryingly, their dentists often didn't either.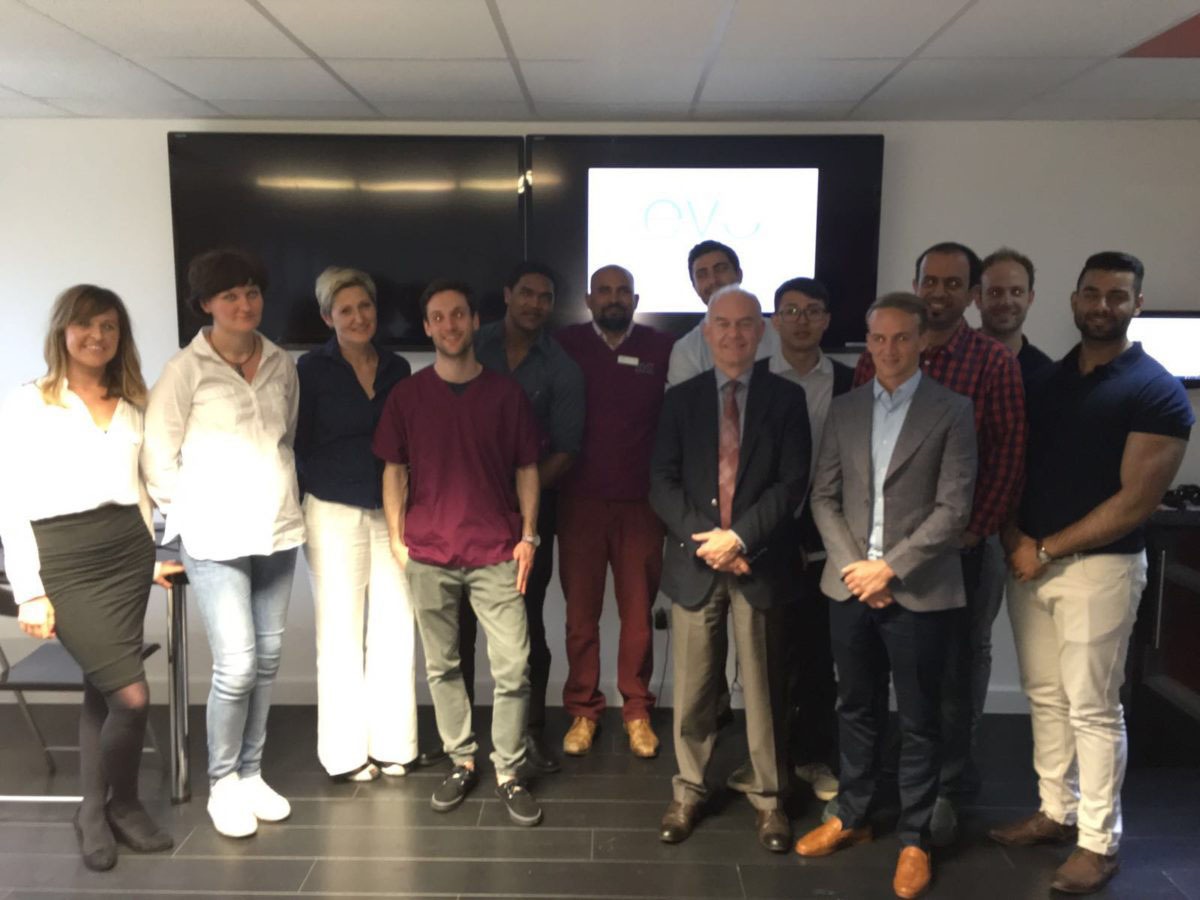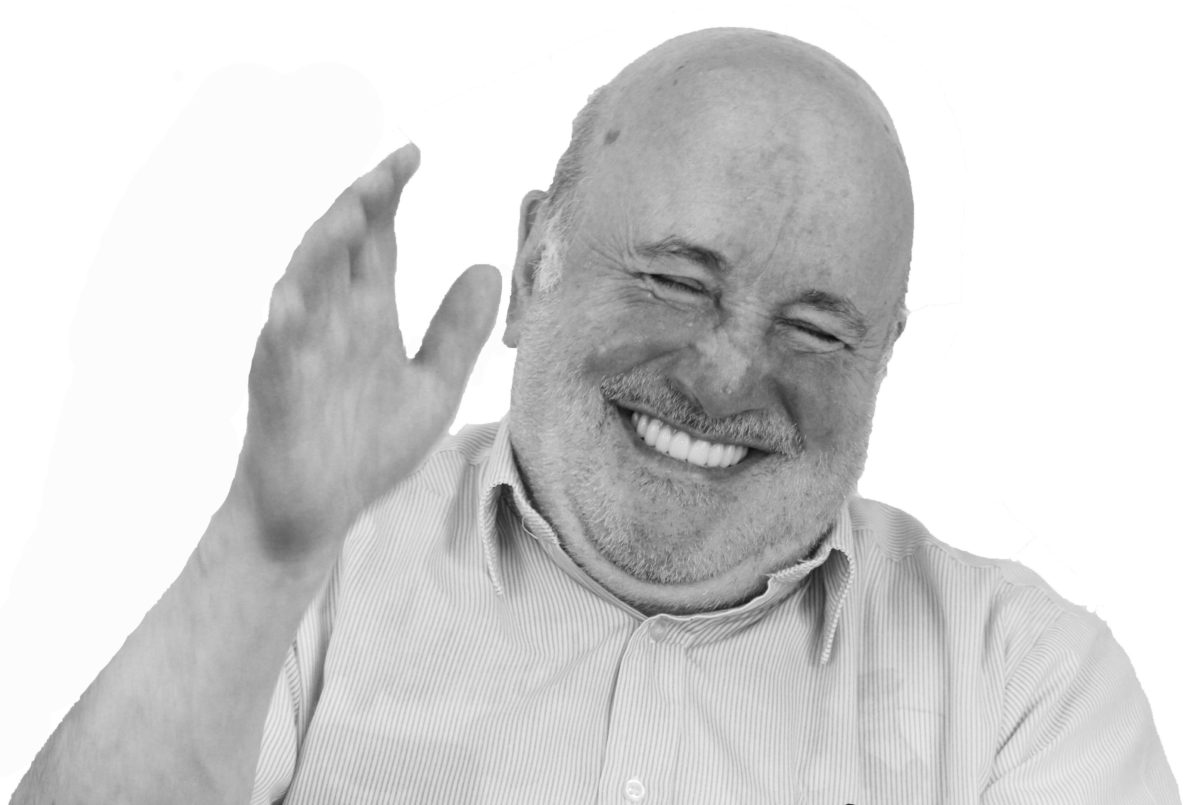 Educating dentists
That's where the Evo Institute comes in. We educate dentists on the latest clinical methods for performing single and multiple implants, procedures which they can then carry out themselves. And for patients they can't treat, we give them the knowledge they need to assess suitability for Evodental full jaw rehabilitation.
"The courses run by the Evo Institute are open to all dentists looking to advance into the field of dental implantology or for dentists who already perform dental implants but want additional knowledge," says Manoj Vijay, Evodental's commercial and technology director.
"By attending, the dentists are expanding their knowledge and treatment options for their patients."
The one day courses are run by thought leaders in their field, including Dr Rajesh Vijay, clinical director and founder of the Evodental solution, and Professor Paul Coulthard, head of dentistry at the University of Manchester.
Extra treatment options
The Institute has run 4 courses so far, both of which were hugely successful. Feedback from attendees focused on excitement at the clinical techniques demonstrated on the day, and satisfaction that they could now offer extra treatment options to their patients.
Through the Evo Institute we hope to help expel myths surrounding dental implantology, increase the knowledge and skills of dentists, and ultimately help many more people transform their lives with the Evolution Solution.
For more information please see the Evo Institute Facebook page.