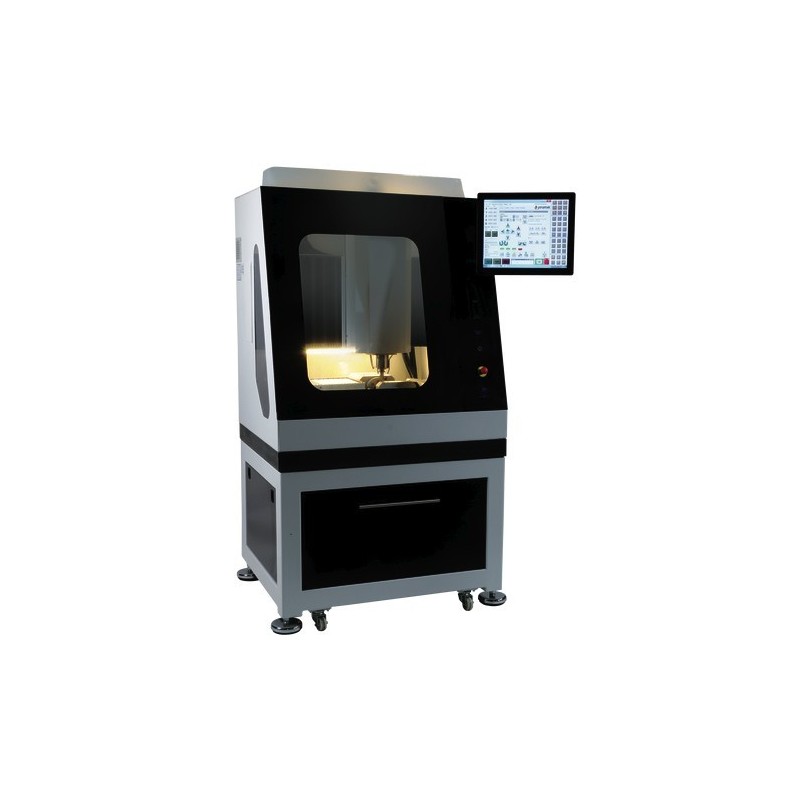 YENADENT DC40
5 Axes Milling Machines
What is it used for at Evo?
Creates the DC1TM & E1TM dental implant metal substructures, which are attached to the prostheses.
For those who are interested …
5 axis machine with implant cam
12 tool changer with cover
5 kw spindle with chiller
Touchscreen pc as control
Wet system and table
Ceramic and free-mill attachment
System 3r
Casting body with granite base
Heidenhain scales
10 pcs precise tool holder
PRECISION ENGINEERING FROM EVO
Why do Evo we use the Yenadent CD40?
To create full jaw dental implant metal substructures with the following attributes:
Optimum accuracy
Optimum look and feel
Optimum function
Optimum comfort
Optimum strength and durability