Evo Local Access Partners
Book your FREE Clinical Assessment today at a local Evo Partner Clinic!
Exclusive to EvoAdvanced™ & EvoUltimate™
As part of our desire to give patients the ability to have local access to the EvoSolution™ we have partnered with Evo Local Access Partner clinics nationwide. Find out locally if you are suitable for the EvoSolution™ with a free of charge Full Clinical Assessment.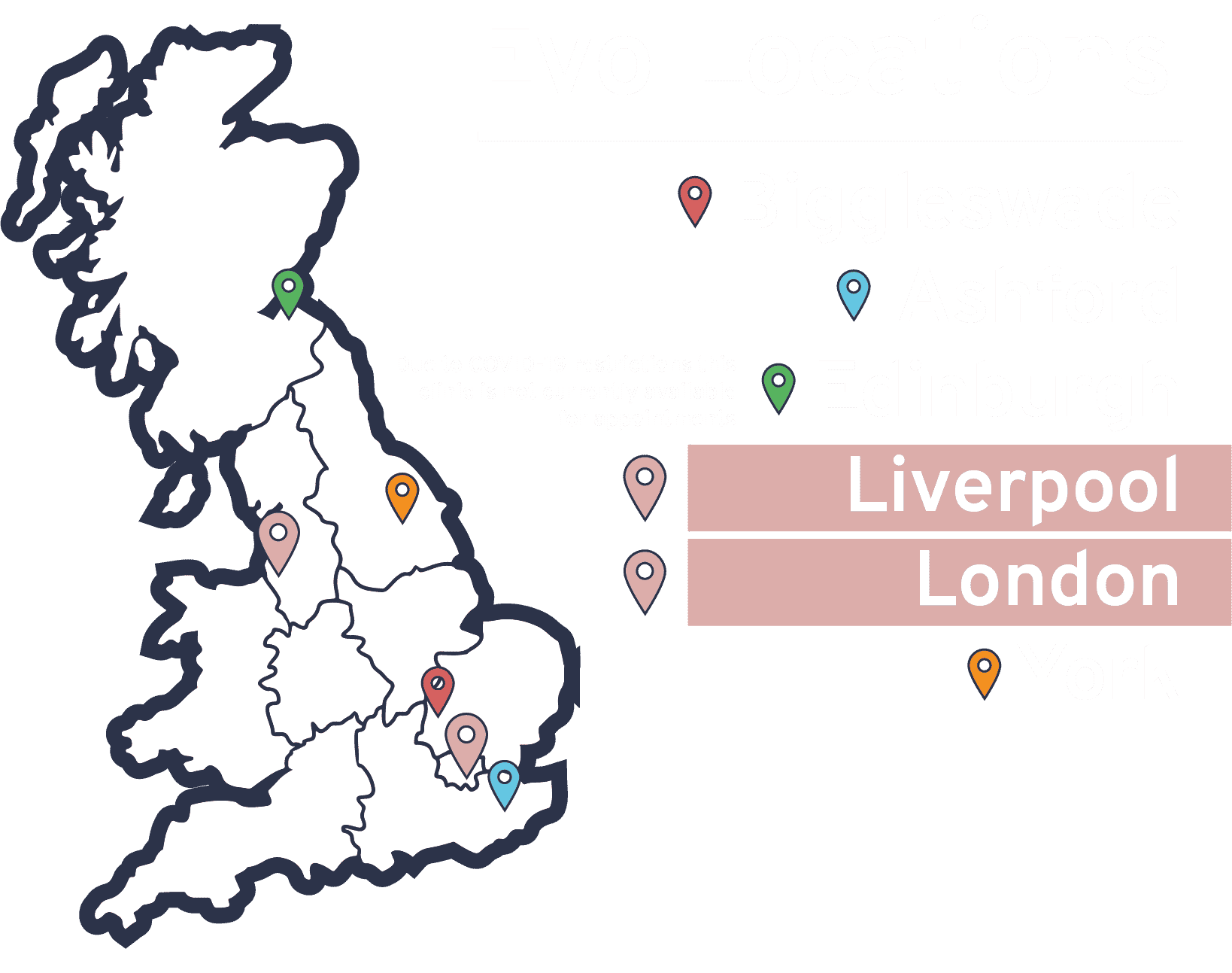 Book your free consultation today
More Local Access Partners coming soon across the UK!
/ Full Jaw Corrections in 2019 at Evo Centres
/ Implants placed in 2019
* Typically five implants placed per full jaw correction.