It's no secret that it's significantly cheaper to get dental implants abroad than in the UK. Every year, many Brits flock to Turkey, Poland and Hungary to take advantage of the low cost of dental work there. But why are dental implants so much cheaper abroad than in the UK?
It's likely you've heard many tales of people saving money by getting their dental work done abroad, but for every story like that, there are several horror stories from those who seriously regret their decision.
There are a range of risks that come with travelling abroad for dental implants. Before you commit to a costly decision that will impact how you look and feel for the rest of your life, it's essential that you're fully aware of the risks involved in getting dental implants abroad.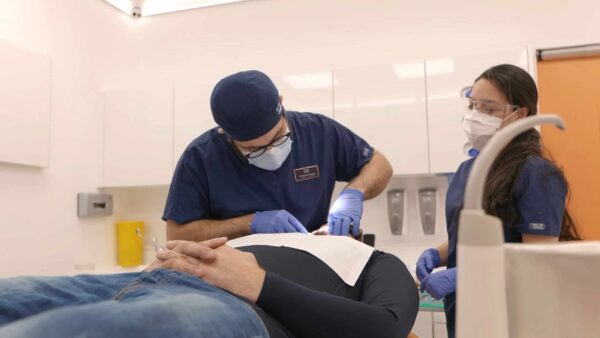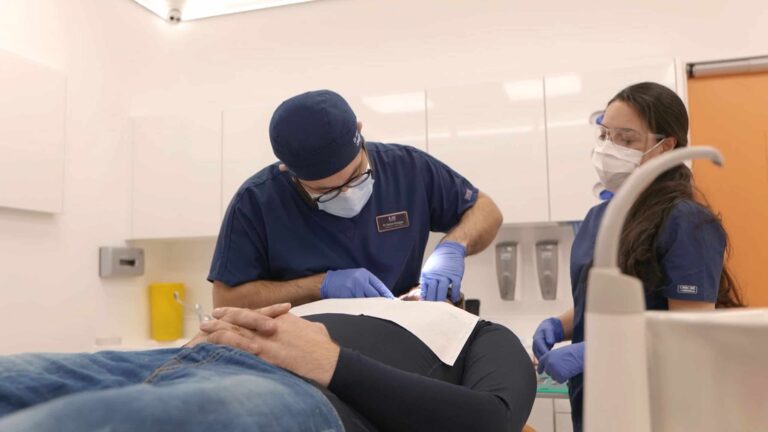 Are dental implants actually cheaper abroad?
Dental practices abroad usually make a point in their advertising about how much cheaper they are than UK dentists. Whilst this is generally true, the price often reflects the quality of the work and materials and the lack of experience of the dentists.
Additionally, once you factor in several hidden costs, the money quickly starts to mount up. These include:
Return flights. There will probably be several flights to pay for, as multiple appointments are common.
Hotel accommodation for the duration of your treatment. This could be as much as three weeks whilst your implants are made.
Transport costs to and from UK airports, plus the cost of a hire car or taking taxis whilst you're abroad.
Airport parking charges.
The cost of living whilst you're abroad.
Taking time off work, both for the treatment itself and for recovery time.
What are the risks of having dental implants abroad?
The single biggest factor to consider when making the decision to have any dental treatment abroad is what will happen if there are any complications. Here are some of the potential risks to be aware of before you go ahead with any treatment.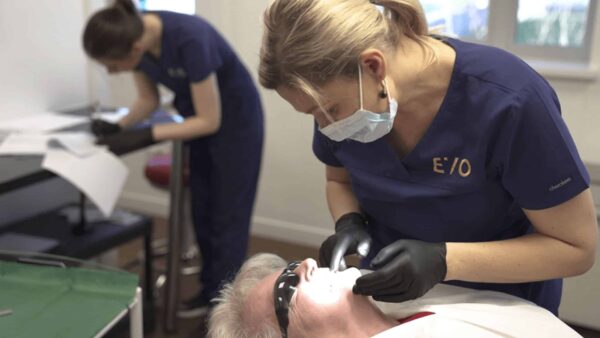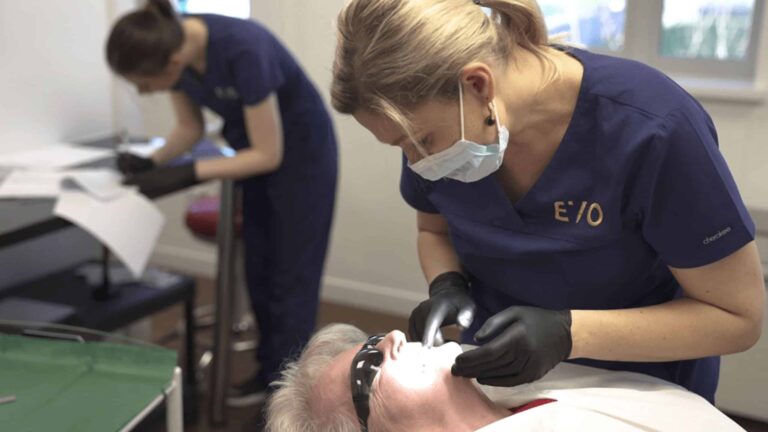 Dental regulations abroad
In the UK, all dentists are regulated by the General Dental Council (GDC) and must hold indemnity insurance. Abroad, dental regulations are a bit hit and miss, depending on where you go for your treatment. Even different regions of the same country can have entirely different regulations.
If you're unhappy with your dental treatment abroad for any reason, it can be very difficult to claim any money back, as the GDC cannot investigate any dental work that's been performed outside of the UK.
Complications following dental treatment abroad
Many patients that we see here at EvoDental come to us following complications caused by dental treatment that they received abroad. These problems can include ill-fitting implants, pain, infections and other serious oral health issues. Dentists abroad tend to include aftercare as an afterthought – and as such, it's generally pretty limited.
Fixing dental work that has been done poorly is often more complicated than doing it from scratch in the first place. So, what you thought was the cheapest option can sometimes turn out to be the most costly.
Lack of access to medical history
If you choose to go abroad for dental treatment, your dentist won't have access to your full medical history – obviously this is important for any type of surgery.
Many people also report that they don't get to have a thorough consultation with their dentist abroad before starting treatment. This can obviously cause serious problems, especially when you throw a language barrier into the mix.
Dental Implants at EvoDental
Whilst the affordable cost of dental work abroad is obviously attractive, it's vital to consider all the potential risks before committing to a decision that you will likely come to regret.
We recommend using a reputable UK dental implant specialist, such as EvoDental, for undergoing implant treatment. Our team have the experience, knowledge and equipment needed to provide first class dental implant treatments right here in the UK.
We appreciate that dental implants in the UK are not cheap, but you really do get what you pay for. To make our specialist knowledge affordable for all who need it, we pride ourselves on offering a range of finance options.
To discover if our EvoSolution is right for you, give our friendly team a call on 0800 470 3050 Click to Call. Alternatively, fill in our suitability test form and we will get back to you as soon as possible.