Once you have decided smile-in-a-day dental implants are the solution for you, you will probably want to find out all you can about the procedure and the surgery day itself.
While we provide in-depth aftercare information and the resources you will need to look after your new smile, some people would prefer to have this information in multiple ways.
So, what do you need to know about aftercare and recovery after getting smile-in-a-day implants with EvoDental? Read on to find out now!
The day after smile-in-a-day surgery
Every patient and therefore every case completed by EvoDental is unique, and healing may differ widely as well. This means that every recovery process will be highly personal, but we are always here to support you.
As such, the day after you receive your new smile-in-a-day dental implants, a small minority of people find there is some discomfort and tenderness in the mouth.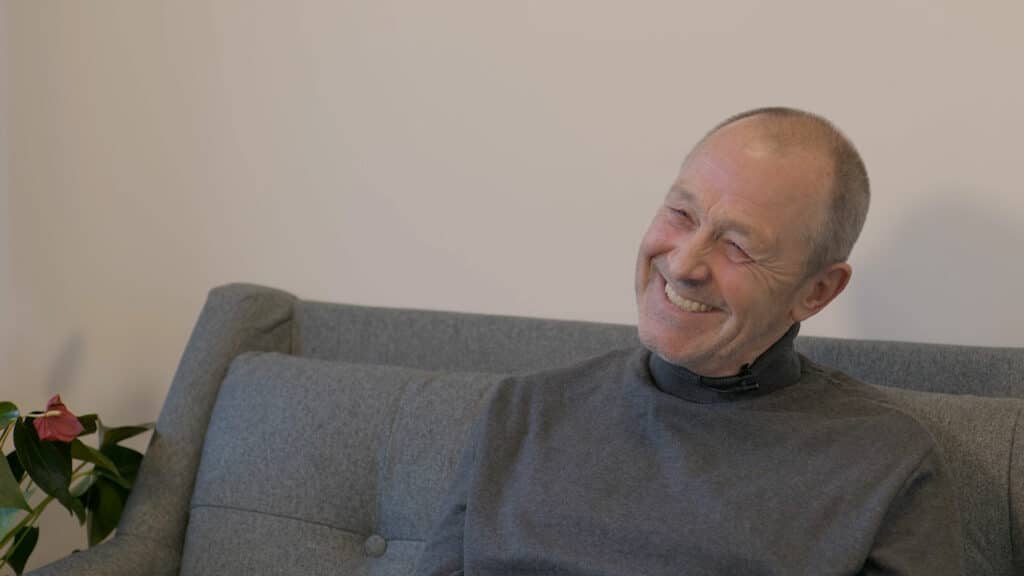 We will help you prepare for this, providing everything you need in a gift bag you receive on the day and advising on the kinds of pain relief that may be suitable for you. Most of our patients find that over-the-counter medications, such as paracetamol and ibuprofen, banish any possible discomfort.
Within this gift bag are all the items you need to look after your new teeth and rest after the day's events. This includes a toothbrush, special mouthwash and toothpaste, care instructions, and even a blanket to help you relax!
After a short period of rest, you will likely be able to resume your normal day-to-day activities and should find that you feel more yourself much faster than you initially expected.
This is because the mouth heals around 10 times faster than any other part of the body, thanks to the type of tissue found there, studies from New Scientist found. This will help enormously with supercharging your recovery.
The first week after smile-in-a-day dental implants
While you may be slightly apprehensive about eating after your procedure, good nutrition is essential for bodily health and recovery, making it important for you to eat as well as you can when you feel able.
As a rough guide, you can eat anything you can easily cut with a fork straight after receiving your new fixed teeth.
These softer foods are essential after your procedure as you may not be able to chew properly and could injure the procedure site by accidentally biting the delicate parts of your mouth.
Suitable foods include:
Soups, smoothies, broths, meal replacement drinks or milkshakes, and juices
Porridge and other soft cereals
Mashed potatoes
Scrambled eggs and tofu- these can be paired with soft cheeses, sliced meats, and a range of seasonings to give flavour without extra chewing
Soft meats and fish
You should continue to rest and prioritise healing the first week after surgery, but you may well feel able to go back to work. This is good progress and shows that you are healing well but remember not to overdo- it and allow yourself to become overtired, as this can slow healing.
The second week and beyond after smile-in-a-day dental implant surgery
By this point, you are likely to be eating well and moving on from your softer diet to a wider variety of foods, being well on your way to getting used to your prosthesis.
You will be going about your day much as normal, carrying out your regular activities, such as socialising, going to the gym, or enjoying days out, and should not need to use pain relief for your mouth.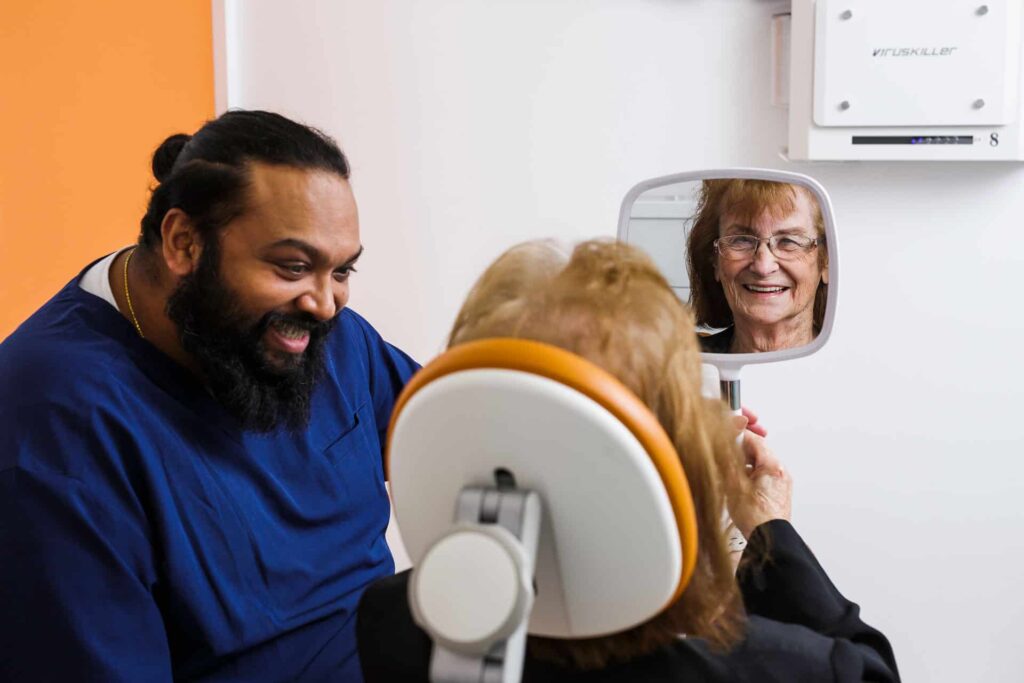 The 6-week review
Six weeks after your procedure, you will visit us in the clinic. During this visit, we will check your progress and healing and can answer any remaining questions you may have.
We will also tell you more about your final prosthesis and ask you how your provisional prosthesis could be improved, handing this information over to our EvoDental lab technicians. This will help them mill the perfect smile for you.
The 12-14-week review
By now, the dental implants will be well on their way to permanently fusing with your jawbone in a process called osseointegration.
At around 12-14 weeks you will revisit us in your EvoDental clinic for the fitting of your final prosthesis. Once fitted, you will immediately notice the quality and how well it fits the contours of your mouth, thanks to its reinforced, slimmer, and more aesthetic finish.
During this appointment, you will also receive another gift bag, which contains your Evo Care Kit and detailed demonstrations of how to use the pieces in the kit. It will include:
A Phillips Sonicare electric toothbrush
A Waterpik Water flosser
Flossing brushes
Your Evo Oral Hygiene Manual.
You will also be invited in for less frequent routine maintenance appointments to ensure your oral hygiene continues at the appropriate level, to check that your smile-in-a-day dental implant is stable and well-integrated, and to amend the system if necessary for a continued excellent fit.
Contact EvoDental for smile-in-a-day dental implants
If you are looking for experienced dental implant specialists in the UK with a dedicated aftercare programme, come to the experts at EvoDental. To first assess your suitability, you will first need to attend a free clinical consultation. To request a consultation, you can call us or fill in our enquiry form and one of our Patient Coordinators will get back to you within 48 hours if you are suitable for smile-in-a-day implants from EvoDental.