If you have severe gum disease or many missing teeth, you may be wondering if you could have dental implants to replace your natural teeth.
Is there a limit to the number of prosthetic teeth that can be supported with one implant?
Are dental implants the best way to replace my natural teeth?
Here at EvoDental, we are here to set your mind at ease and stop dentures or failing teeth from getting in the way of your life.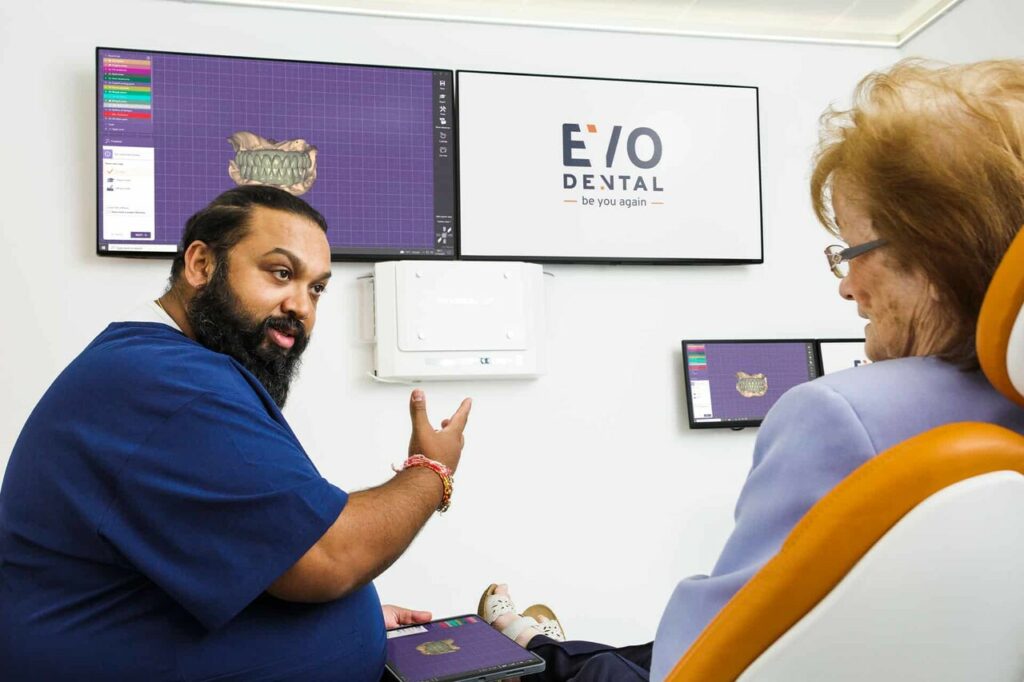 Is there a maximum number of teeth that can be supported with implants?
Single or sectional implants can only support a limited number of prosthetic teeth, which is ideal for those who only need a single or small number of teeth restored. However, for those who need more, such as all teeth on either the upper or lower jaw, a more advanced solution is required.
Here at EvoDental however, we are experts in the life-changing smile-in-a-day solution, which is an advanced alternative to full-jaw treatments such as all-on-four dental implants.
This can allow for an entire upper or lower jaw to be replaced with a one-piece full-jaw prosthetic bridge secured by only four or six dental implants.
This innovative smile-in-a-day solution provides full jaw restoration, making it ideal for patients with mass tooth loss or those with a large number of failing teeth.
Why is the smile-in-a-day solution so innovative?
Unlike other dental implants, smile-in-a-day dental implants improve the lives of patients two-fold:
Ensuring patients leave with a fully fitted prosthesis on surgery day.
Giving patients who were told they needed bone grafts or nasal lifts dental implants without them.
On-site dental labs – enabling prosthetic teeth in one day
At EvoDental, on the day of surgery, our on-site labs enable patients to leave with a provisional fitted prosthesis.
Unlike temporary dentures, the provisional prosthesis is a fixed solution and is mounted directly onto the dental implants. The implants themselves form a strong bond with the jawbone, enabling the prosthesis to look and function the same way as natural teeth.
This provisional prosthesis allows the wearer to get used to their new teeth whilst enjoying the benefits of eating, speaking, and smiling normally.
After 12 weeks, patients return for their definitive, final prosthesis.
The difference in time allows for any adjustments to be made to the final prosthetic ensuring the final set fits naturally and blends in with the remaining teeth. It also ensures that the prosthesis is more lightweight and stronger, helping it to feel more natural in the mouth and last much longer.
Unfortunately, many dental practices across the country do not have an on-site laboratory and will need to outsource the manufacturing of the prosthetic teeth to an external lab. This can sometimes mean long wait times for the patient, as the prosthesis will need to be designed, manufactured, and then delivered, a process that can often take a few weeks or months.

Dental implants without bone grafts or nasal lifts
Thanks to our focus on dental implants, EvoDental is able to overcome potentially problematic dental conditions, including a lack of bone, or needing sinus lifts to make room for a full upper jaw replacement.
EvoDental routinely places complex pre-maxilla, pre-mandible, and Pterygoid implants in patients. These people may have been advised that told they would not be eligible for dental implants thanks to their bone condition and sinus position.
Am I suitable for the smile-in-a-day solution?
Smile-in-a-day dental implants can often be the best solution for many patients, including those who have otherwise been advised that implants are not an option.
This includes patients that:
Have already had dental work such as bridges and crowns
Do not have room for implants without sinus lifts
Lack the quantity of healthy bone
Have lost most or all of their natural teeth
Suffer from severe gum disease
Have experienced dental trauma
You can request a free 90-minute consultation to see if you are eligible for the smile-in-a-day solution.
At the end of your consultation, which includes a free CBT scan, our expert clinicians will let you know if you are a suitable candidate for smile-in-a-day dental implants and will discuss their proposed treatment plan for you.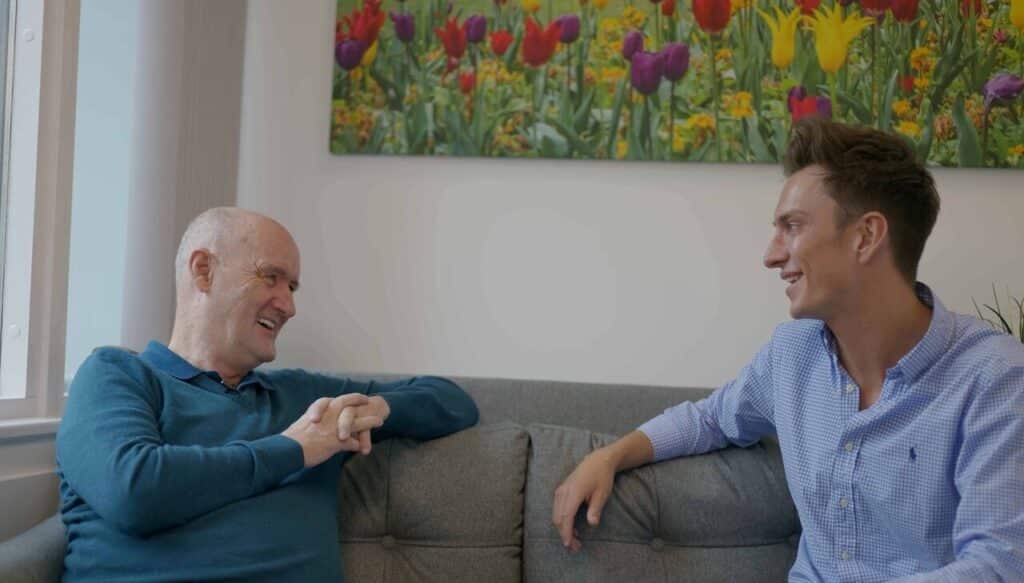 Contact the experts in smile-in-a-day dental implants and start your new life in 2023
Every journey starts with one step, so take the first step towards a beautiful new smile today and complete our enquiry form. We will be in touch within 48 hours.
Alternatively, for more information about our dental implants, you can also call our friendly Patient Coordinators or drop us an email, and we will in touch shortly.