If you are suffering from rotten, failing, or missing teeth, chances are you will be looking for a solution.
Maybe you have heard of full-mouth dental implants and want to know more.
Perhaps you assume your teeth are past the point of saving and dentures are your only option, or you might have been advised this by a dentist?
The team at EvoDental are experts in full-mouth dental implants and can work with a wide range of patients, including those who are experiencing mass tooth loss.
But who can have full-mouth dental implants and why might they be the best option for you? Read on to find out.
Who is eligible for full-mouth dental implants?
Full-mouth dental implants are perfect for patients who have a large number of missing or unhealthy teeth or have specific dental conditions that mean other solutions may not be possible.
Missing or damaged teeth
As full-mouth dental implants can replace 10-12 teeth on the upper and/ or lower jaw, having a large number of missing teeth, or damaged teeth that need removing makes you the perfect candidate for full-mouth dental implants.
Having extensive tooth loss will give us the perfect opportunity to restore most of the teeth found on an upper or lower jaw, giving maximum transformation potential!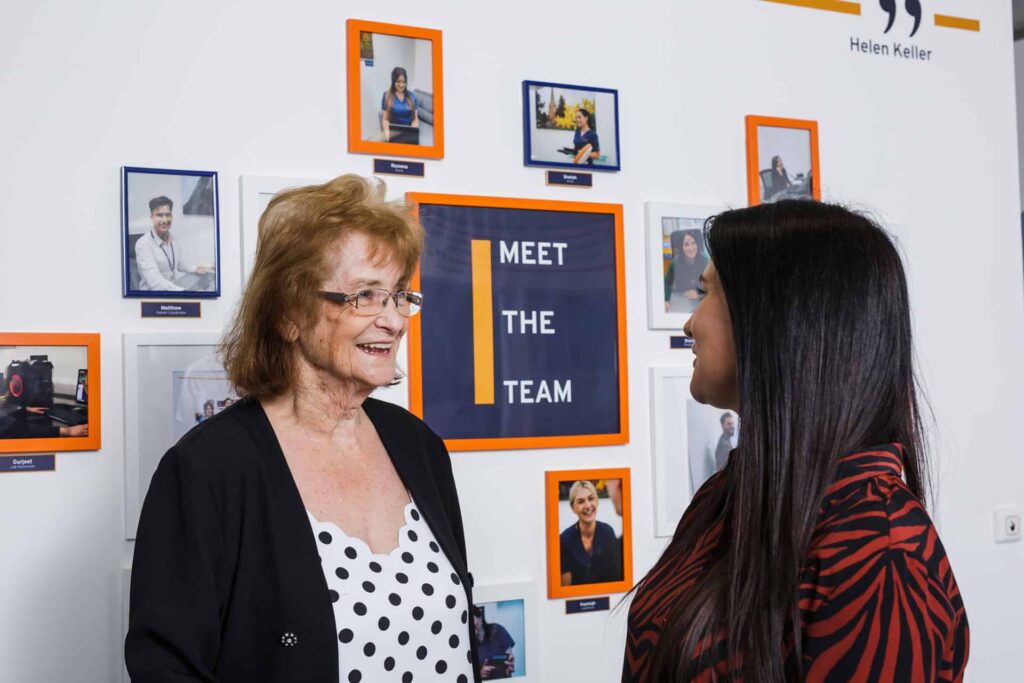 Specific dental complications
Many people who have been told they can only consider dentures are doing so because of dental conditions. These conditions can include:
Needing sinus lifts and bone grafts
Lacking the amount of bone needed to implant
Suffering from severe gum disease
Having pre-existing dental work, including crowns and bridges
If you live with one of the conditions, then full-mouth dental implants from EvoDental are the simplest and easiest way to restore your smile.

Why do patients choose full-mouth dental implants?
A viable alternative to dentures
Dentures can slip and move around in the mouth which, as you can imagine is quite uncomfortable. They also tend not to last longer than around 5-7 years. There are also issues which restrict the wearer's diet, and the effect on their confidence is also important.
Full-mouth dental implants however are fixed to the jawbone, and the prosthesis which is attached to them will fit and function just as natural teeth do- without the extra movement, pain, or embarrassment.
Full-mouth dental implants also have a vastly increased lifespan, if cared for correctly. The titanium implant that mimics the roots of the teeth can last a lifetime and the individual prosthesis can last a significantly longer time, and with proper maintenance this can be further enhanced.
To create natural-looking and functional smiles
The other reason people choose EvoDental is our ability to create a natural-looking smile. .
Patients can choose from a selection of 4-6 tooth shades and the prosthesis can be further customised in our on-site laboratory. For example, if only one jaw needs to be rehabilitated, the prosthesis can blend in perfectly with the remaining natural teeth in the patient's other jaw. This gives the best function and aesthetic, as well as restoring smiles.
The ability to smile with confidence is a major driving factor in patient's minds, as is the ability to chew and eat food, as well as not having to worry about what will happen with your teeth at all times. Smile in a day dental implants, provided by EvoDental, are a fixed solution, meaning your new teeth will work just like a normal set of natural teeth.
To see some of our real patient transformations, take a look at our before and after gallery.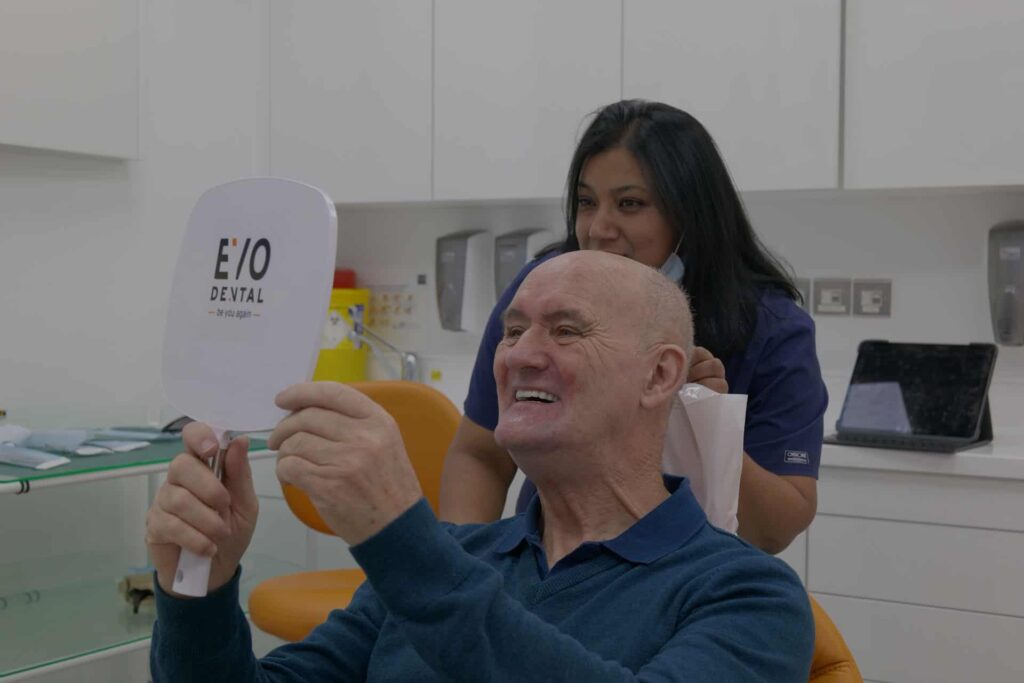 Find out today how dental implants can help you
You can request a free consultation at any of our 5 clinics across the UK to find out more about our smile in a day dental implants, and what your treatment options are. We also offer honest, straightforward dental advice, so will never offer a treatment plan we know to be wrong for your needs.
To see if you are eligible, give us a call today on 0800 470 3060 or fill out our eligibility form. If you are suitable, one of our lovely Patient Coordinators will call you back within 48 hours to discuss your options moving forward.