Dental tourism is on the rise as more people than ever look to create their perfect smile on a budget – but do you know the risks of getting dental procedures done abroad?
The team here at EvoDental have over a decade of experience and specialist knowledge in what we do, which is why so many people have trusted us with regaining their dental function and smiles. Unfortunately, this includes those who have sought out dental treatments abroad, only to later find themselves in our care having corrective treatment.
So, if you're considering getting dental treatment in Turkey, Budapest or one of the other popular dental tourism destinations, first ask yourself if you have weighed up all the risks. Today, our blog should help you to make an informed decision about dental treatments abroad, so read on to find out more.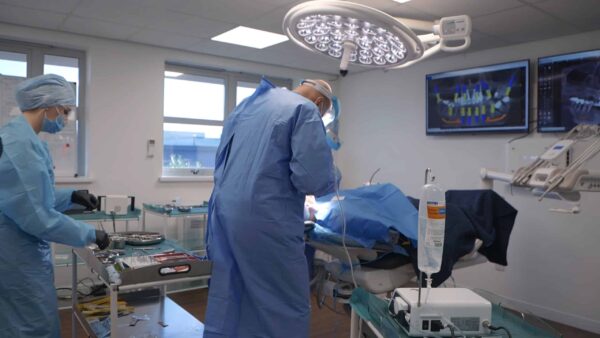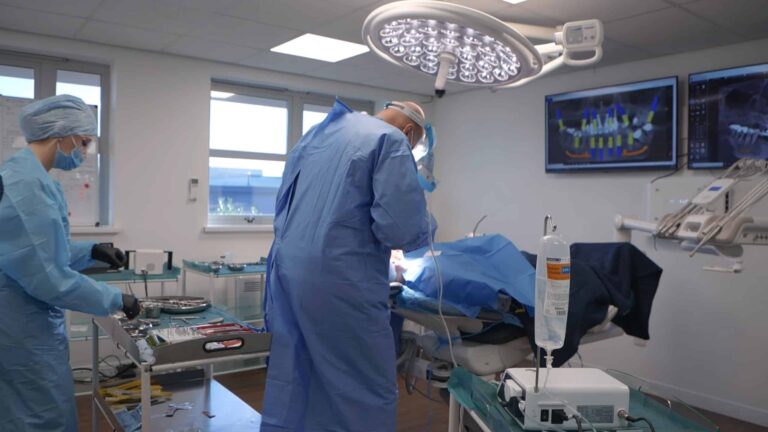 Why do people go abroad for Dental Treatments?
It's no surprise that in 2019, over 35,000 Brits flocked to foreign countries to receive budget-friendly dental procedures. After all, dental procedures here in the UK can be expensive and rarely come under the NHS. However, it's also true that you get what you pay for when it comes to full mouth dental implants.
Take our services here at EvoDental for instance. Not only are you under the care of a team of highly trained and experienced specialists who discuss each patient individually to formulate the best treatment approach, but you are also getting access to purpose-built clinics each with its own onsite lab. There are no other dental clinics in the UK that do what we do at such a high specialism, and because full dental implants are all that we do, day in, day out, we can offer a unique, highly successful approach to your dental concerns.
On top of that of course, you're also benefiting from:
Access to highly regulated treatment
Aftercare included
High-quality materials
Access to UK standards (CQC approved clinics)
Our own in-house laboratories, with digital software and 3D printing technology
Evo clinicians can place implants in the Pterygoid bone (so we can avoid Sinus lifts).
Yet despite this, we have seen first-hand the number of people being drawn to dental treatments abroad, with the promise of a brand new smile – sometimes for less than half the price than it costs in the UK. In fact, we spoke candidly with one of our patients about their experience with getting dental implants abroad, and the key areas of appeal included:
The low cost
How easy it was to arrange (many clinics will offer to organise accommodation and travel in order to guarantee your custom)
How quickly it could be done – no waiting list!
The opportunity to combine dental treatments with a holiday
With the promise of pain-free, affordable dental procedures continuing to be heavily marketed online, it certainly won't come as much of a surprise if dental tourism returns as popular as ever once lockdown restrictions ease.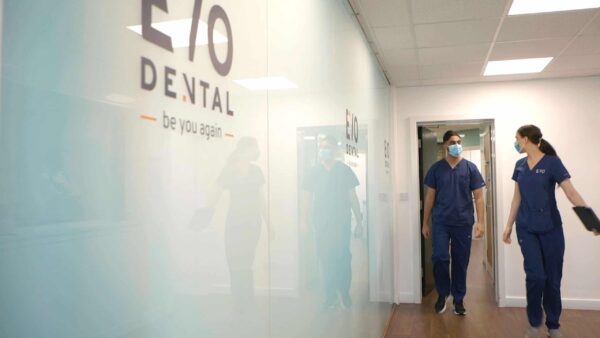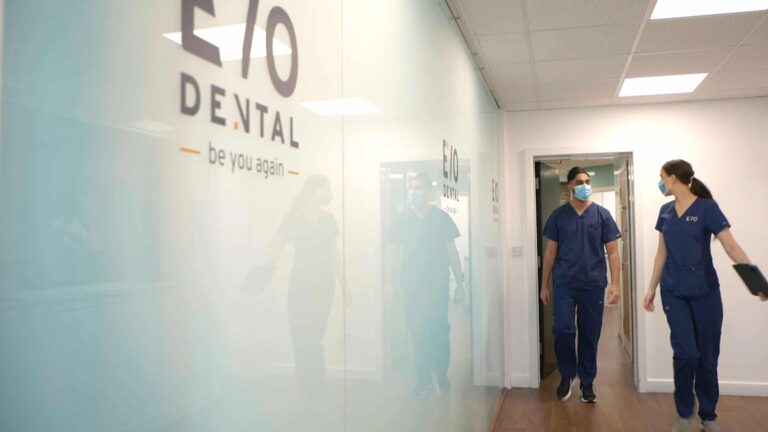 But is it worth going abroad for dental treatment?
There are so many life enhancing benefits to getting full mouth dental implants, but the associated costs can make it difficult for many to afford, so it makes sense that cheaper alternatives in foreign countries would be so popular. Impressionable individuals who are suffering with loss of dental function, dentures and unhappy with their smile are sold a dream of affordable dentistry that solve all their dental concerns.
But what's the catch?
More often than not, if something seems too good to be true, it is – and with the promise of a holiday, free hotel stays and a full set of dental implants all costing less than it would be to have just the treatment alone in the UK – something has to be a miss!
Although it isn't the case for every dentistry clinic abroad, often, if the price is so cheap, it's because the materials used are cheap too. That's the only logical way that clinics can offer other extras such as travel expenses or accommodation. And do you really want to opt for cheap and cheerful when it comes to your oral health?
The quality of the materials isn't the only thing up for debate here either. If you're seriously weighing up getting dental implants abroad, you want to do all the research you can on the dentist and the clinic who will be taking care of you. Including reputable review sites such as our 5star Trustpilot profile and our meet our team's page. If you're struggling to find much in the way of qualifications, experience or specialisms – it's a sure fire sign that they're not that reputable.
The lure of well worded advertisements promising a smile that gives you your confidence back – and all expenses paid – can be irresistible, especially if you're struggling with low confidence or hate your smile. But the responsibility lies with you to do as much research as possible beforehand, because once you're there and undergoing treatment, there is little you can do.
What are the risks of going abroad for Dental Treatments?
Like we have said already, not all dental treatments done abroad will end in tears. In fact, there are plenty of prestigious dental clinics across the world, but the ones that are high-quality will often have prices similar to those found here in the UK.
So, what are the risks associated with opting for the extra affordable dentist procedures abroad then?
If things don't go to plan, there's rarely anything you can do about it. Unlike here in the UK, opting for dental procedures abroad can leave you exposed if things aren't as plain sailing as you'd hoped. Complaining and suing is difficult, and it can often be impossible to get your money back.
In the case of the above, it is not uncommon for individuals to return to the UK and have to pay full price for corrective dental procedures (often resulting in them paying double what they would have paid if they'd have opted for a UK dentist in the first place).
Exposure to unnecessary procedures. We have seen it so many times, where unnecessary, premature and irreversible treatments are carried out for a "quick fix" result. This often includes the removal of healthy teeth or the fitting of unnecessary crowns and bridges. This can lead to painful treatments later down the line that could have been avoided altogether.
Of course, infections are a potential risk after any procedure, however if the dental clinic you're using has sub-par hygiene standards, you're much more likely to contract an infection in the following days or weeks.
If you're choosing a dental clinic abroad for your procedure, there is a risk that the language barrier could cause some confusion. With any treatment you want to feel confident that they understand exactly what you want to achieve, and likewise you want to feel assured you have properly understood the different stages of your treatment. In some cases, where language barriers have gotten in the way, some people have undergone unnecessary, invasive treatments without their understanding or consent.
Whilst you may not be able to receive your dental procedure under the NHS, opting for treatment here in the UK can ensure that if something were to go wrong, you are protected under UK law to claim under medical negligence. This right is lost once you opt for treatment abroad, so it is incredibly important that you do thorough research beforehand, and never be afraid to ask questions first.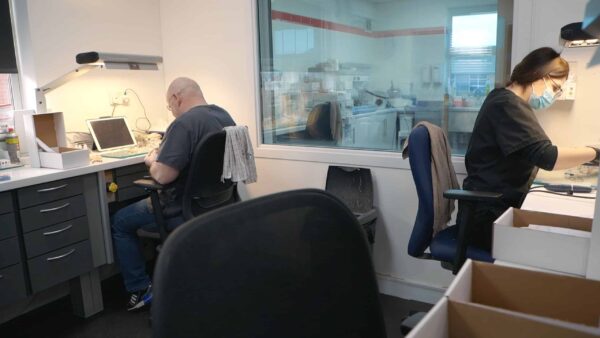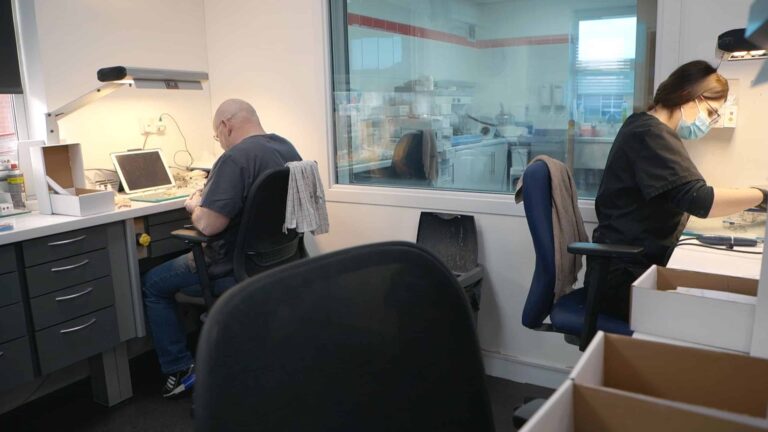 Getting Dental Treatment abroad can cost more than you bargained for – so why risk it?
We appreciate how expensive full mouth dental implants can be, but can you really put a price on your health? The truth is that whilst you can get some excellent, long-lasting dental treatments abroad, it is often a roulette as to how successful – and safe – your experience is likely to be, especially when it comes to fixed full-arch dental implant restoration.
We have had dozens of patients turn to us after experiencing a case of dental tourism "gone wrong", which has led to:
Long-lasting pain
Low confidence
Exposed nerves
Infections
Bone grafts
Sent away with dentures
And more!
So, is it really worth risking if you could ultimately end up paying the price of UK clinics to fix the issues? We don't think it is, so why not skip the middle-man?
Why not choose an Evo Solution?
Our team at EvoDental have been specialising in full mouth dental implants since 2007, and we're proud to say that when it comes to full-jaw work, our expertise is unmatched. Each patient who comes to us has the skill, knowledge and passion of our entire multi-discipline team who work together to formulate a unique treatment to suit each individuals' specific needs and requirements.
Our expert on-site lab means that we never need to outsource, instead creating a completely unique prosthetic for each patient we see. It's for these reasons, as well as many more, that we are highly regarded by other dentists in the UK who will often refer their patients to us where our specific expertise are required.
In fact – we're so experienced in what we do that we often hold open days for other dentists to show the work we do here. This helps us to keep dentists and their patients informed, helping to prevent unnecessary trips abroad.
We're dedicated to reinstating dental function, confidence and a smile you can be proud to show off – so before you consider putting your trust in dental tourism, why not get in touch with our team? We offer a free of charge full clinical consultation, during which we can fully assess your requirements and tell you there and then whether you'd be suitable for our full mouth implant procedure.
We would love to hear from you – so contact our friendly, knowledgeable team today.