Dental implants can reduce the worry of diet restrictions, hiding your smile, and missing out on social occasions.
Dental implants are prosthetics that support a prosthetic tooth or bridge to create a functional and aesthetic smile.
A common question asked is how can you make sure your dental implants stand the test of time?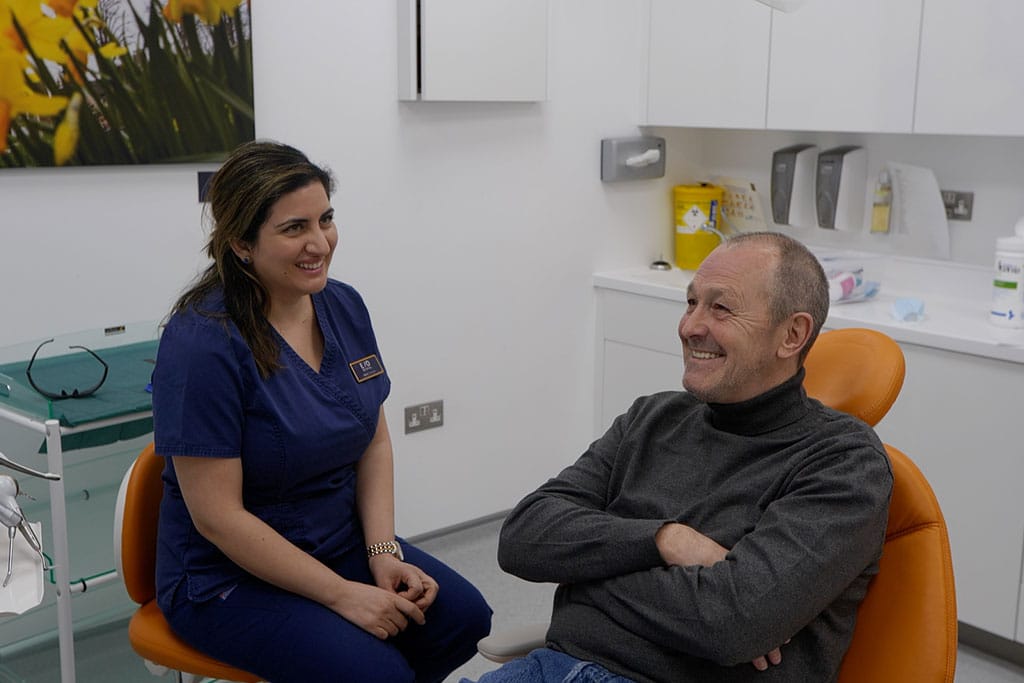 Come in for regular appointments
EvoDental encourage and offer routine maintenance appointments to all patients. This allows our dentists to perform a thorough examination of your dental implants, as well as your general oral health.
These maintenance appointments will check that:
The implant is stable and well-integrated
The prosthesis does not look worn
The supporting structures of the soft tissue and bone are healthy
Your prosthesis and supporting structures can be thoroughly cleaned if they need it
This is also the perfect time for you to ask any questions you may have to our experienced dental team.
Attending each of these appointments when invited will ensure that your implants and new teeth are in the best condition possible.
Look after your health and wellbeing
As well as attending scheduled appointments, there are a number of steps you can take to ensure your dental implants last as long as possible.
This includes a variety of lifestyle changes.
Stop smoking
We always advise patients to stop smoking prior to coming in for surgery at EvoDental as it can vastly impact healing, but the impact of smoking can also run the risk of failed implants once healing is complete.
Nicotine can reduce oxygen and nutrient supply to the gums, eventually resulting in implant failure.
Eat a balanced diet
Eating well doesn't just keep your body healthy, it's also an easy way to care for your teeth and gums.
A balance of fruits, vegetables, protein, calcium-rich foods, whole grains, and water will keep your body and mouth in great shape, prolonging the life of your dental implants in the process.
Likewise, eating lots of calorie-dense starches and sugars is a nice treat, but can also exacerbate oral infections, tooth decay and loss – increasing your chance of needing dental implant replacements.
Use your EvoDental care kit properly
As part of your EvoDental treatment, you will receive a selection of tools designed to make caring for your dental implants easier and more effective.
This kit will include:
A Phillips Sonicare electric toothbrush
Waterpik Water flosser
Flossing brushes
You will also receive hygiene manuals that explain how to use them specifically in relation to your dental implants.
Using these tools will allow you to clean both your prosthesis and all the areas around the implant site, maintaining your dental hygiene and ensuring the life of your implants.
Use all of the tools- and replace parts when necessary
Dental hygiene tools are only useful if they are kept in good working order.
As a general rule of thumb, all tools that feature bristles should have their heads replaced every 3 months as old bristles become splayed and are less able to reach tricky, interdental spots between teeth or between the gums and teeth.
Waterpik heads that do not feature bristles should be changed every 6 months to stop mineral deposits from affecting the flow of water and lessening the effectiveness of the flosser.
Brush properly
Similarly, using dental hygiene tools incorrectly can limit their success, resulting in poor dental hygiene and increasing the risk of gum disease (periodontitis), which can seriously undermine the stability of your dental implants.
When brushing with your Phillips Sonicare toothbrush, ensure you use short, soft back-and-forth motions, hold your brush gently to ensure you don't press too hard, and brush for exactly 2 minutes, twice a day.
Similarly, when using the Waterpik water flosser, ensure you are aiming the tip directly at the gum line, not on the tooth or gums, so it can actively dislodge trapped particles.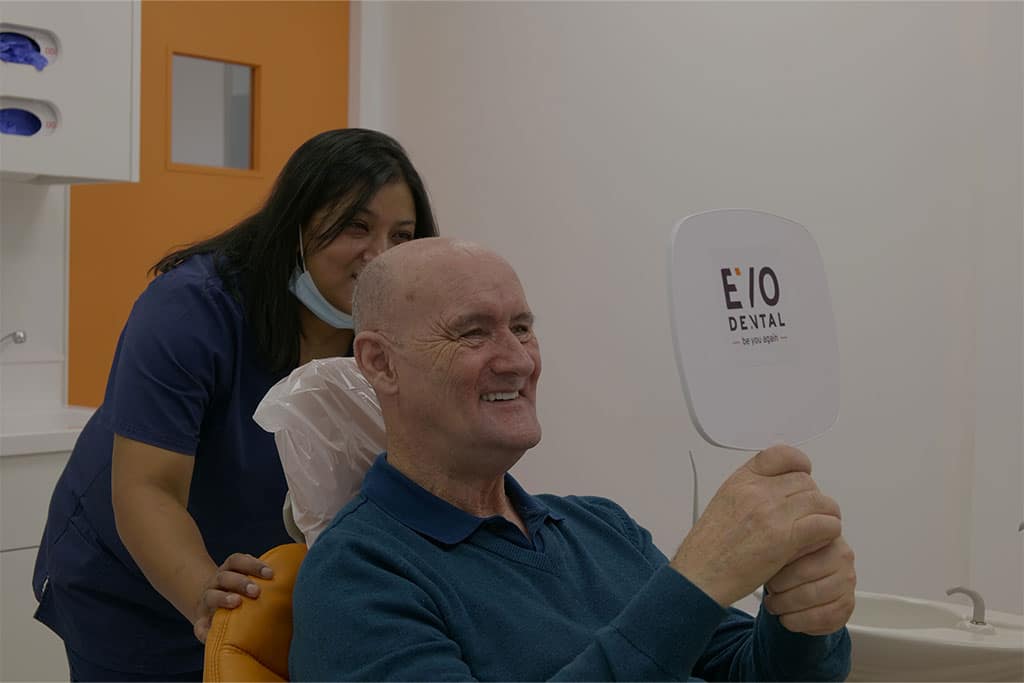 Considering dental implants to restore your smile?
EvoDental has provided dental implants since 2007. If you are interested in transforming your smile, you can request a free consultation today or call us to speak to one of our friendly patient coordinators.