Dental implants are a great solution and the best option for many people.
Are you worried or upset because of missing teeth?
Feeling low in smile confidence because your remaining teeth are in poor condition?
But what kinds of implants can you get, and which is best?
Correct minor tooth loss with single dental implants
If you are experiencing minor tooth loss, for example, due to an accident or injury, a single dental implant can be used to replace your lost tooth.
Single dental implants are the closest thing to a natural tooth in both appearance and function so are often the best solution for patients.
When a patient is missing multiple teeth, partial dentures can be used.
However, as they are not a fixed solution this means users need to remove and clean their partial dentures, put them away for the night, and then simply replace them in the morning.
For those seeking permanent solutions, fixed bridges, or when multiple implants are a possibility, especially if the missing teeth are next to one another.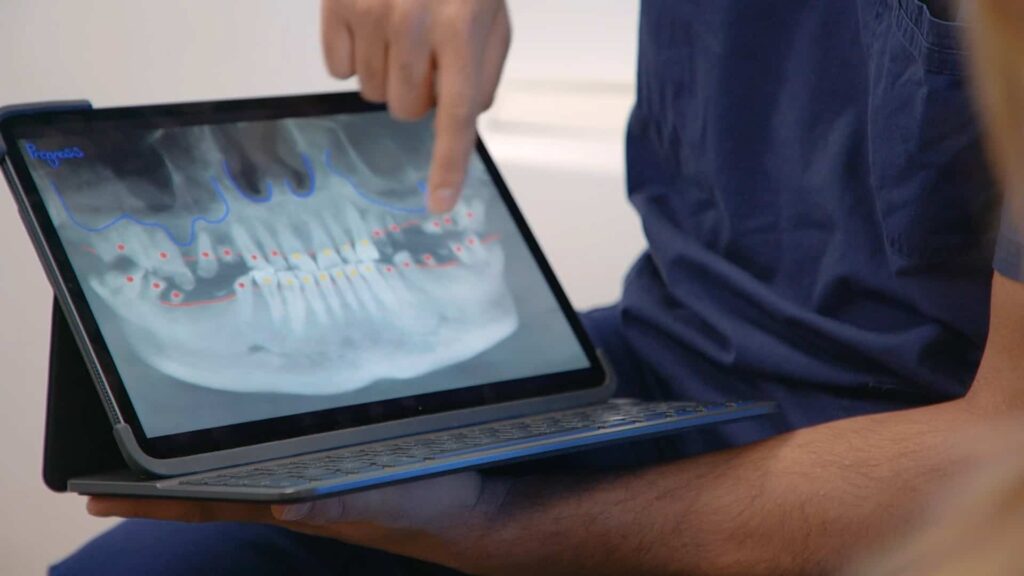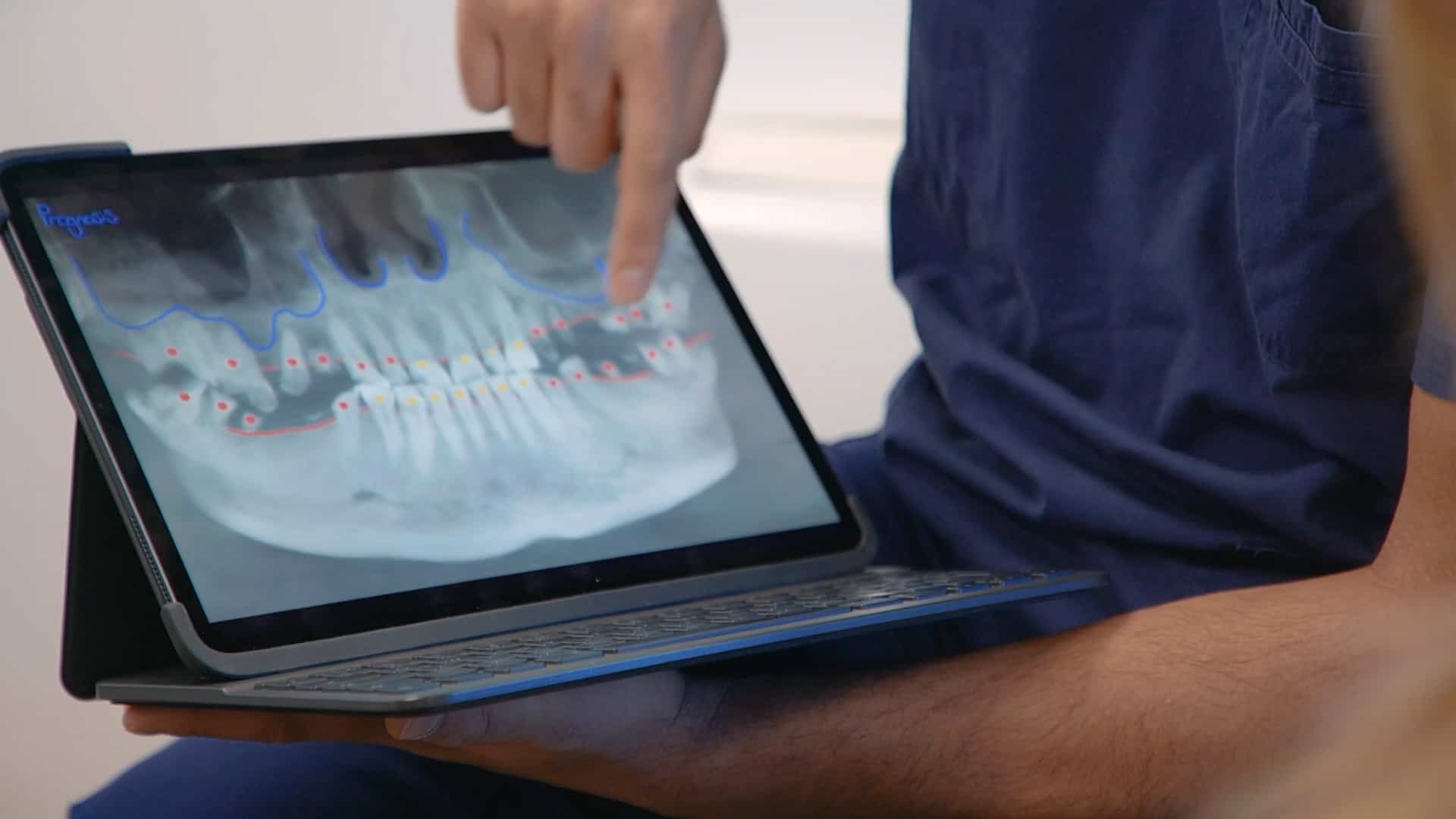 Correct mass tooth loss with All-on-Four dental implants or the EvoSolution™
Replacing multiple teeth is a complex undertaking and faces logistical and surgical challenges.
If single implants were the only option replacing teeth with prosthetics would also mean fitting a replacement for every one of the roots connected to those teeth. However, between 4 and 6 can be placed at key locations, allowing a fixed prosthetic bridge to be fitted that functions as well as natural teeth.
EvoDental are experts in the field of dental implantology, and this expertise and purpose-built process help us develop techniques for the most challenging of cases.
Such cases require specialist solutions, including the EvoSolution™, our advanced alternative to All-on-Four dental implants which help patients recover their lost smiles.
All-on-Four dental implants
EvoDental's advanced alternative to All-on-Four dental implants easily and simply replaces the upper or lower jaw's teeth, using only four or six implants to attach a prosthetic bridge securely to the jawbone.
This prosthesis is designed and manufactured in-house, which enables us to do this in a single day.
This solution is most beneficial for those who have been told that they lack sufficient bone density and quantity and whose only solution is dentures.
Unlike dentures, EvoDental's alternative to All-on-Four is:
Pain-free
Immovable
Functional just like normal teeth
Easy to clean- just brush as normal
Also named the 'Smile in a Day' solution, EvoDental's All-on-Four dental implants can be fitted on the same day, completely removing the need for awkward, uncomfortable and unsightly temporary dentures.
The EvoSolution™
The EvoSolution™ is an advanced alternative to All-on-Four dental implants.
Our clinicians can handle complex cases involving dental implants to place them in the Pterygoid, Zygomatic & nasalus areas of the mouth, without the need for sinus lifts and bone grafts.
Sinus lifts and bone grafts are used by some dental practices to create room for additional dental implants. However, this can often add a further 4-9 months of healing time, which must be completed before dental implants can be placed.
Leaving the patient toothless and wearing temporary dentures for months.
The EvoSolution™ however allows for the implantation of bespoke pre-maxilla, pre-mandible & Pterygoid implants without the need for sinus lifts and bone grafting.
The EvoSolution™ can hold 10-12 upper or lower teeth on 4- 6 titanium screws and is fitted on the same day as the patient's pre-existing teeth are removed.
This personalised solution allows for the implantation of prosthetic teeth that restore natural-looking, beautiful smiles.
Contact the experts in full-mouth dental implants
Choosing EvoDental for their advanced alternative to All-on-Four dental implants will ensure you receive the smile that you dream of!
With a free, no-obligation consultation and friendly teams in clinics across the UK, coming to see us will be the best start to your smile restoration journey.
To find out if you are suitable for All-on-Four dental implants, give us a call today on 0800 470 2993 or fill in our enquiry form.
---