When comparing providers for smile-in-a-day dental implants, the same-day smile cost is often very important to prospective patients.
With so many dental clinics seemingly offering the same procedure, the variation in smile-in-a-day prices can be confusing.
So, how can you start to make sense of the one-day smile price you have seen?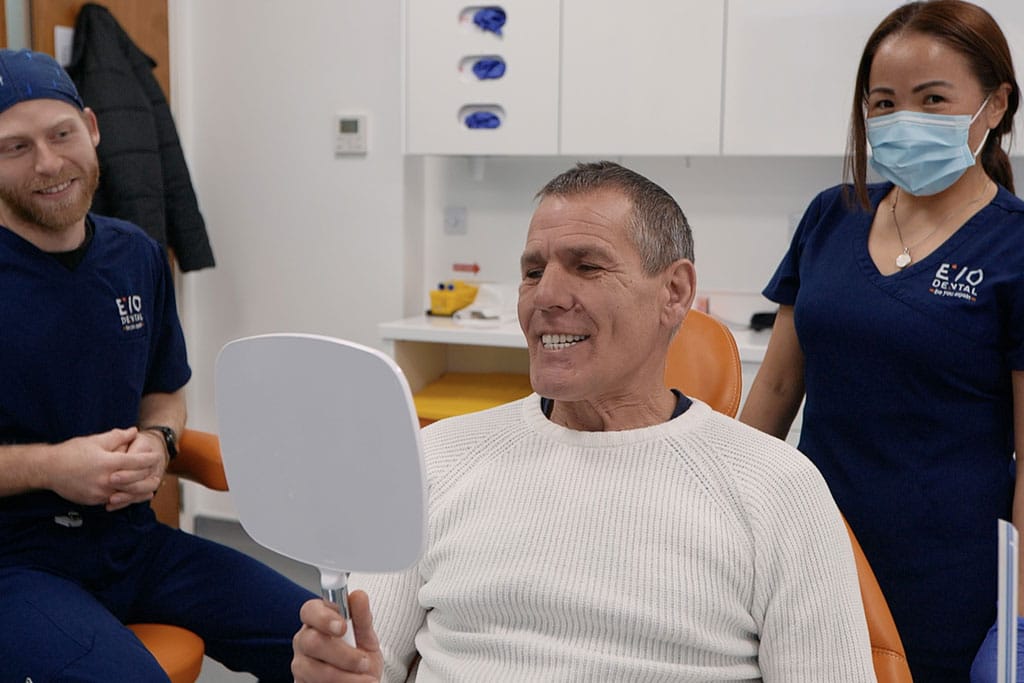 Ensure you are comparing the same procedure
To be sure that you are accurately comparing providers, there are a few key areas you need to consider before making a decision about who offers the best smile-in-a-day price.
This includes:
Comparing like-for-like treatment
Including all extras in quotes
Exploring all package prices
1. Comparing the cost of one-day full mouth implants is not like for like
Disappointingly, while often marketed and advertised as the same service, same-day smile procedures can vary widely from one clinic to another – which will have a knock-on effect on the price you will pay.
In some cases, smile-in-a-day dental implants are not fitted on the same day as your remaining teeth are removed. Instead, dentists will fit the implants into the jaw and send the patient home for up to 3 months with temporary dentures while the mouth heals, and the implants embed themselves.
This same-day-smile cost is then advertised to patients, who may then compare it to procedures in which patients leave with a bespoke prosthesis on surgery day.
To get around this, fully research each prospective treatment to ensure you are only comparing a like-for-like smile-in-a-day price.
At EvoDental, all of our prices include a bespoke prosthesis on surgery day, with an additional definitive prosthesis after around 12-14 weeks as standard – unless there is a complex case that requires a staged treatment plan.
This ensures all of our patients leave with a functional bite and restored smile on surgery day – completely removing the need for temporary dentures.
2. Ensure all extras are included
For some dental clinics, the advertised one-day smile cost is not inclusive of everything you will need to pay, and as such, when you receive your invoice, the final cost can be considerably larger than the price you were initially quoted.
Common added extra costs include:
Consultations
Bone grafts/ sinus lifts
Alternative anaesthetics
Scans and imagery
Due to the bespoke nature of smile-in-a-day dental implants, your dental professionals may need to tweak your treatment and if this includes adding additional costs, should communicate this clearly to you, and issue you with updated, itemised paperwork.
Here at EvoDental, additional costs for complex cases are transparent alongside our main pricing. This supplementary package is applied alongside whichever EvoSolution suits you best and covers the cost of:
Cases requiring more advanced procedures including staged bone grafting
Staged treatment plans where multiple surgeries are required (e.g., delayed load implants where the implants are done but teeth are not made the same day, but 4 months or so later after a second surgery is done to expose the implants)
Zygomatic implants (irrespective of how many)
IV sedation
3. Look for package prices
Choosing same-day smiles cost from a selection of packages can also be something to look into if you are not clear about what your package includes.
As with all other prices, the difference between packages and the respective increased same-day smile price associated with them should be clearly explained and should offer increased value for the patient.
Common changes between packages include:
Superior materials
Increased number of dental implants
Change in the location of dental implants
Increased number of teeth on the bridge
Further customisation of tooth and gum colour
Dental professionals should be able to properly explain the difference in their packages and therefore the difference in the same-day smiles cost – allowing you to make an informed decision.
Explore the difference between our range of EvoSolutions™, including the EvoEssential™, the EvoAdvanced™, and EvoUltimate™ implant solutions.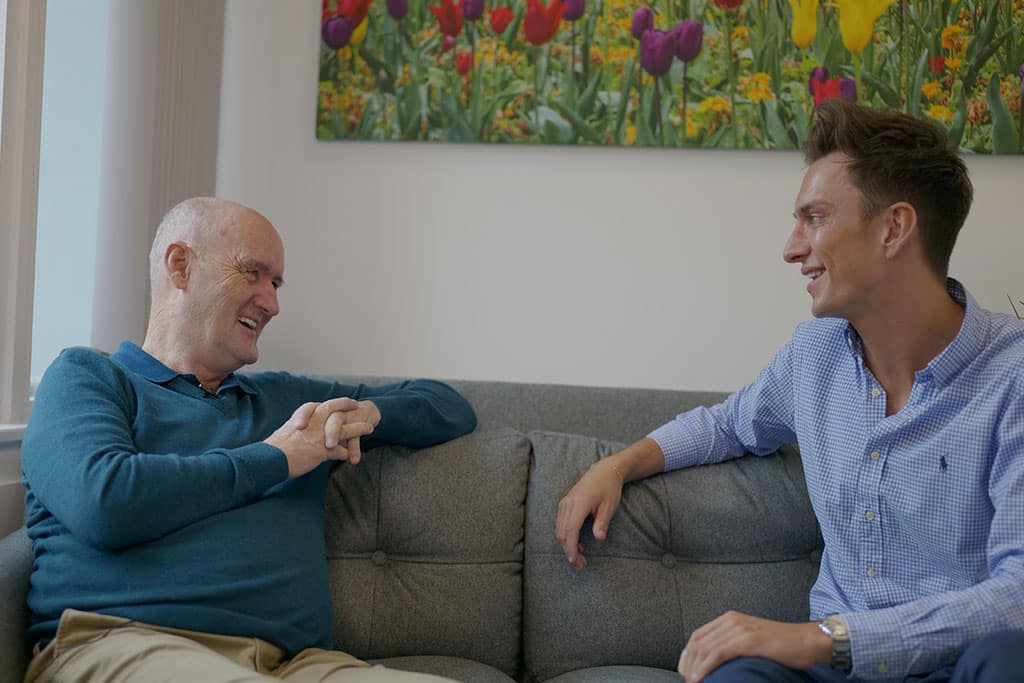 Contact EvoDental for clear and transparent same-day smile prices
If you have decided smile-in-a-day dental implants are what you need to restore your bite, contact EvoDental today.
We never hide our prices, and instead offer transparent pricing with a range of finance options – offering patients full flexibility and choice.
You can call us or request a free consultation and we will get back to you within 48 hours.